From Virtual Japan
The Hiatus is a Japanese rock band formed in 2009 by Takeshi Hosomi of the band Ellegarden. The Hiatus is considered by some Ellegarden fans to be Takeshi Hosomi's solo project, but the project is a real band featuring talented musicians from other popular Japanese bands including Thee Michelle Gun Elephant, Radio Caroline, and FULLSCRATCH. The members of the band as of their first show included Hosomi on vocals along with Kouji Ueno, Masasucks, Takashi Kashikura, and Hirohisa Horie. Like Ellegarden, many of The Hiatus' lyrics are sung in English.
The Hiatus History
The Hiatus was formed following the announced hiatus (get the irony) of Takeshi Hosomi's extremely popular previous j-punk/j-rock band, Ellegarden. Ellegarden announced their hiatus in 2008 and by the spring of 2009 the new band, The Hiatus had played their first show at Punk Spring 2009. The Hiatus released their first album, "Trash We'd Love" on May 27, 2009 on Sony Japan. The cover art for the album was created by illustrator Kahori Maki. Based on Hosomi's popularity, the album received extensive promotion in Tokyo and is expected to do well on Japan's Oricon music sales charts.
The Hiatus Discography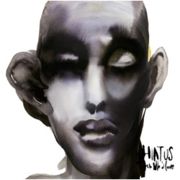 The Hiatus Albums
Trash We'd Love - Debut Album - Sony Japan - May 27, 2009
Ghost In The Rain
Lone Train Running
Centipede
Silver Birch
堕天
Storm Racers
Little Odyssey
The Flare
紺碧の夜に
ユニコーン (Unicorn)
Twisted Maple Trees
The Hiatus Videos
The Hiatus Singles
None yet known.
The Hiatus Tour
The Hiatus launched their first official tour in June/July of 2009 to support their debut album "Trash We'd Love". The tour included over 20 dates including concerts at Studio Coast in Tokyo and Namba Hatch in Osaka.
External Links